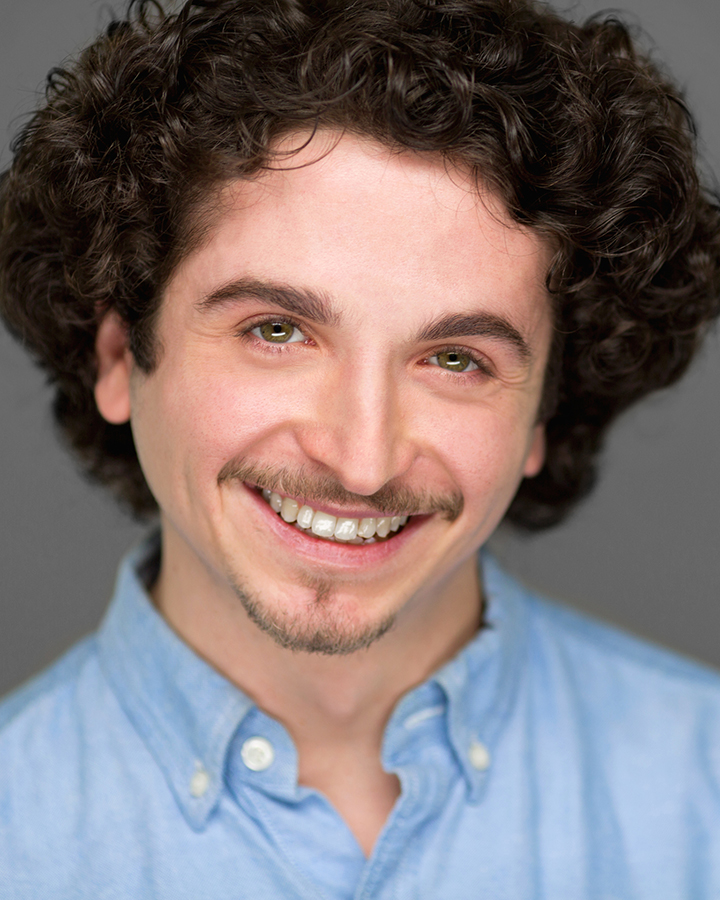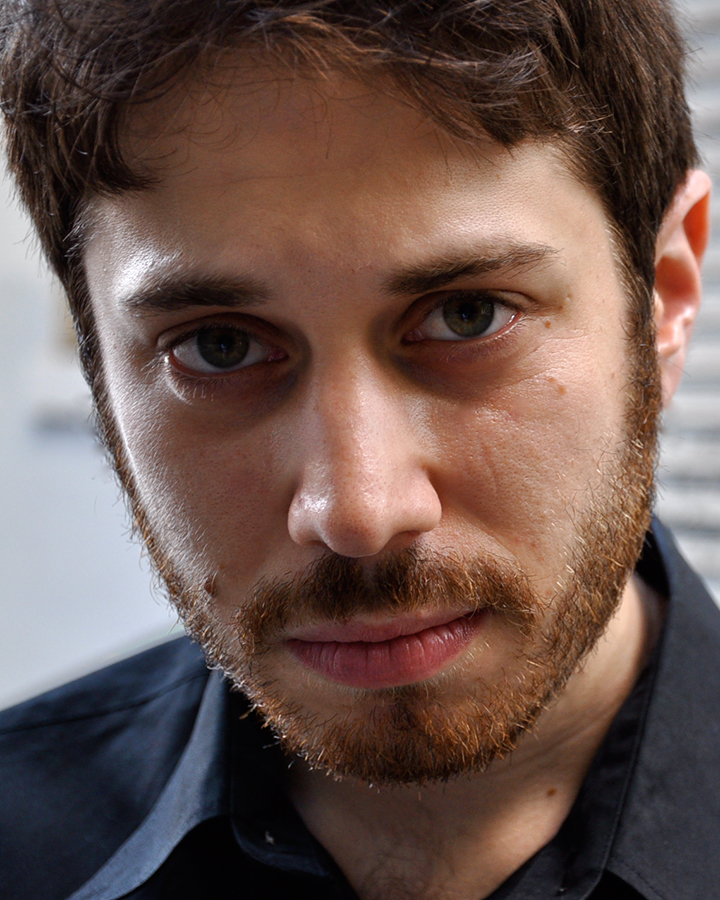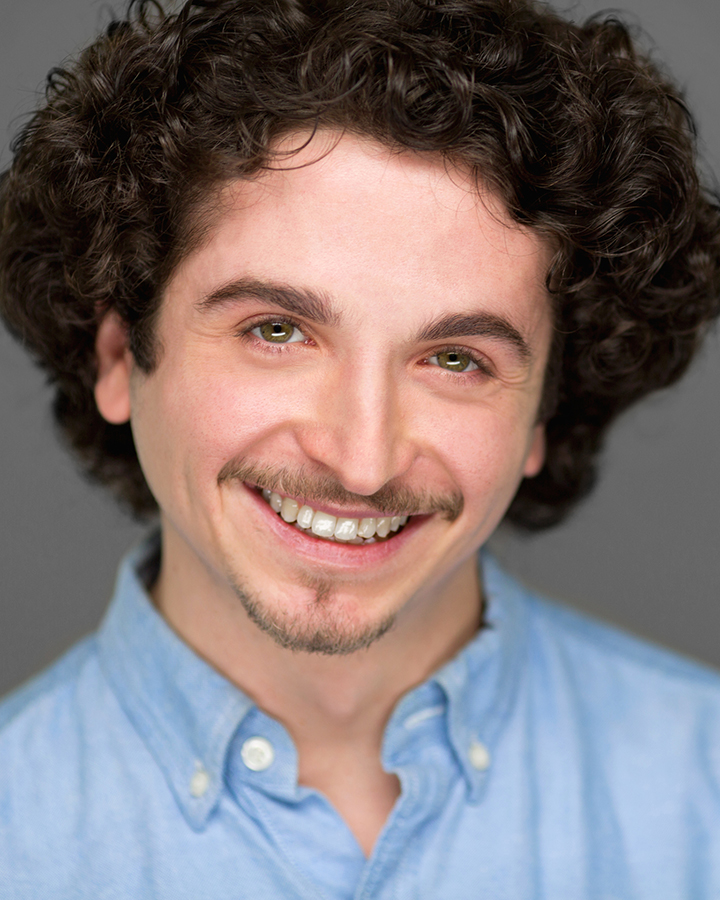 Nico Ager - Lord Northumberland, Lord Mortimer, Mouldy, Bullcalf
Nico Ager is a 2009 graduate from the University of Michigan where he obtained his BFA in theater performance. After three years performing in and around the Detroit area he relocated to Chicago, where he spent another three years performing in local theater and joining the online viral group Team Starkid. Since moving to New York in April of 2014, he has been working with the lovely Hedgepigs as well as branching out in to the on-screen world. Favorite roles include: Darren in Mercury Fur (Who Wants Cake?-Ferndale), Van in Dog Sees God (Magenta Giraffe-Detroit), Nelson in Cloud Tectonics (New Theater Project-Ann Arbor), various roles in Holy Musical B@Man! (Team Starkid-Chicago), Black dog in Skriker (Red Tape Theater-Chicago), and various roles in World's Fastest Hamlet with the Hedgepig Ensemble.
Pat Caughill - Hotspur's Assistant, Lord Bardolf, Duke of Clarence
Patrick moved to NYC in 2012 from Buffalo, NY where he has performed in multiple productions both on stage and behind the curtain. Most notably, Patrick was a part of the dedicated ensemble that brought Ibsen's sprawling epic, Emperor and Galilean, to American audiences for the first time. Other productions include Medea and Fred's Requiem. Patrick has performed at the Tank in NYC and at Dixon Place with Built for Collapse Theater Company. Patrick holds a BA in English/Theater from Keuka College.
Twitter: @pmcaughill
Sarah Eismann - Sir Walter Blunt, Lord Mountjoy/French Ambassador, Queen Isabel of France
Suzan Eraslan - Director, Audio
Suzan Eraslan is a director, designer, producer, and most recently, podcast audio editor. From 2011-2013, she produced more than 30 shows as co-founder of Magic Futurebox, a site specific theater production company and venue in Brooklyn, and is grateful to have slowed down tremendously to work on Hal. Favorite projects include directing Bloody Lullabies for Brave Women (written by Miranda Huba), costume designing Vulture Wally (created by Jillian Sweeney and Jeffrey Cranor), and producing John Faustus and the Overclocked Death Drive (directed and devised by Andrew Scoville). She holds a BA in Dramatic Literature from the University of Tennessee, studied at the Shakespeare Institute in Stratford-upon-Avon, and has a Masters Degree in Interactive Telecommunications Program from NYU's Tisch School of the Arts.
Twitter: @SuzanEraslan
Ryan Feyk - Ned Poins, Duke of Exeter
Ryan Feyk has been performing in New York since 2005. He recently co-produced his first original play, Cliff, with Hazard Rep. Other credits include A Serious Banquet as Georges Braque, and Intimate Apparel (NSD). Feyk holds an MFA in Acting from the New School for Drama.
Website: http://ryanafeyk.weebly.com/
Andrew Hutcheson - Henry IV, John Falstaff, Owen Glendower, Sir Thomas Erpingham
Website: http://andrewhutcheson.com/
Robin Johnson - Sir Richard Vernon, Morton, Alice
Ben Mann - Hal
Not to be outdone by the author of our story, Ben also hails from a small, medieval market town in England, U.K.
From stage to screen, tech booths to orchestra pits, high rise terraces to muddy countryside streams, New York to London, he's been all over.
But nowhere excites him more than surrounded by such enriching talent, soul inspiring directorship, the poetry of the text, and, of course, the kindred spirit of this character.
So very grateful and immensely proud of this project.
Website: www.mannbrosmedia.com
Courtney Moors - Ancient Pistol
Regional: Dracula (Actors Theatre of Louisville); A Midsummer Night's Dream, Pride and Prejudice (Orlando Shakespeare Theater); The Savannah Disputation, The Snow Queen, Hidden Tennessee (Portland Stage Company); VROOOMMM! (Triad Stage).
NYC: Much Ado About Nothing, The Two Gentlemen of Verona, Twelfth Night (Barefoot Shakespeare Company); HAL: A live radio play (Treehouse Theater); I, Horatio (NYC Fringe); Chains of Dew (Wings Theater).
Education: BFA Acting, UCF.
Website: www.barefootshakespeare.org
Facebook: facebook.com/BarefootShakespeareCo
Twitter: twitter.com/BarefootShakes
Instagram: instagram.com/barefootshakes
Danielle O'Farrell - Mistress Quickly
Danielle O'Farrell has an MFA from The Old Globe/USD, where she performed in nine shows, including Adrian Noble's As You Like It (Audrey) and The Merchant of Venice (U/S Portia), as well as playing Clara in Nicky Martin's 100th anniversary production of Pygmalion. Credits include work with Turn To Flesh, Project Y, Barefoot Shakespeare, Pulse Ensemble Theatre, & The Drama League (in NYC); and Chicago Shakespeare, Remy-Bumppo, American Theatre Company, Livewire Chicago, and the side project (Chicago).

She is the voice of several saucy British audiobooks (including The Notorious Flynns and The Wicked Woodleys, by bestselling author Jess Michaels); she teaches Shakespeare boot camps and works as an independent verse coach; she is repped for voiceover (commercial & legit) by Arcieri & Associates (where she has been known to occasionally be the legal voice of K-Mart.)

She loves Shakespeare and theatre a whole lot.
Website: http://danielleofarrell.com/
Facebook: https://www.facebook.com/OFarrellStyle
Twitter: @OFarrellStyle
Eric Pargac - Bardolph, Douglas, Duke of Gloucester, Williams
Eric is an actor and filmmaker in NYC, where he produced, directed and starred in three seasons of the critically acclaimed web series, The Digressions. He is also a founding artistic director of Furious Theatre Company, which was named one of L.A.'s "Best Theatres of the Decade" by LA Weekly. The company served as artists in residence at the Pasadena Playhouse from 2004-2010. With Furious he originated the roles of Bill in Canned Peaches in Syrup and Clay in An Impending Rupture of the Belly. Other Furious credits include Craig Wright's Grace, Gina Gionfriddo's US Drag, Jez Butterworth's Mojo, Saturday Night at the Palace,The Fair Maid of the West Parts I & II, Scenes from the Big Picture, Tearing the Loom and The Playboy of the Western World. Regionally Eric played Julie in Clifford Odet's Paradise Lost at The Intiman in Seattle. His television credits include The Late Show with Stephen Colbert.
Website: http://www.ericpargac.com/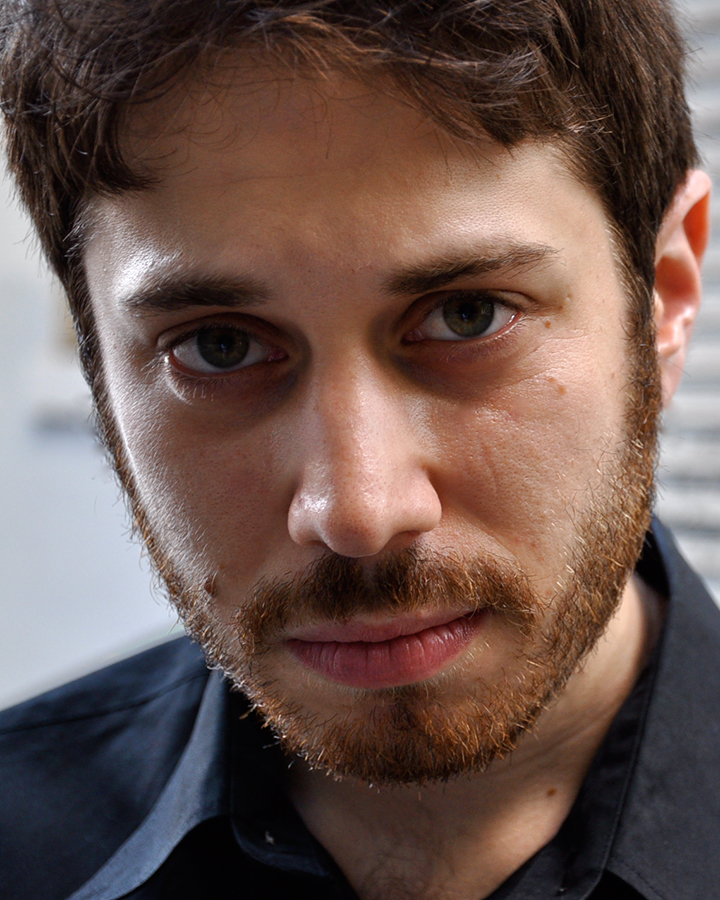 Joe Raik - Lord Worcester, Lord Chief Justice, Gadshill, Nym, King of France, Captain Fluellen
Since moving back to his hometown of New York after studying Theatre at SUNY New Paltz, Joe has kept busy directing, producing and acting in numerous projects in the city, mostly involving Shakespeare. In 2012 he created Occupy Verona, a roving flash-mob style street production of Romeo and Juliet which has seen four successful runs across the city. As an actor, his favorite productions include The Tempest and As You Like it with Pulse Ensemble, A Comedy of Errors and Midsummer: Unrehearsed with Barefoot Shakespeare and Titus Andronicus with Hamlet isn't Dead. His directing credits include Comedy and Henry V with Children's Shakespeare Theatre and, most recently, Monday Theatre Company's debut production of Twelfth Night.
Facebook: https://www.facebook.com/joe.raik
Occupy Verona website: http://www.occupyverona.com/
Occupy Verona Facebook: https://www.facebook.com/occupyverona/
Jefferson Reardon - Hotspur
Jefferson Reardon is a graduate of NYU's Tisch School of The Arts. There he studied at the Atlantic Acting School, Shakespeare at the Royal Academy of Dramatic Art in London and Stonestreet Studios. He is recognized as an Advanced Actor Combatant with the SAFD and works as a free-lance fight choreographer. In his free time, he practices Yang Style Tai Chi and Baguazhang Staff. Stage: Coriolanus (Coriolanus: From Man to Dragon) *upcoming*, Micheal Cassio (Othello), Ensemble in Kenneth Branagh's Macbeth, Jesus Christ (God's Last Day), Tybalt/Apothecary (Romeo & Juliet), The Queen/Soothsayer (Cymbeline), Ajax (Troilus & Cressida) and Dogberry (Much Ado About Nothing). Film: Blitz (Apeshit Bannanarang).
Website: www.jeffersonreardon.com
 
Anna Robinson - Lady Mortimer
Aubrey Saverino - Lady Percy, Duke of Lancaster/Bedford,
Aubrey Saverino is a New York based actor, writer, teaching artist and producer. She is a graduate of The Old Globe/USD Professional Acting Training Program where she received her MFA in Theatre. In addition to her graduate training, Aubrey received a BA in Theatre from Occidental College and has also studied abroad at The London Dramatic Academy. She has performed in classical, contemporary and world premiere productions Off Broadway and around the country.
Website: http://www.aubreysaverino.com/
Twitter: @AubreySaverino
Thomas Strickland - Earl of Westmoreland, Justice Shallow, Archbishop of Canterbury
Thomas Strickland is a Southern transplant living in Manhattan. He is an occasional actor and has directed several plays, often in poor weather. He makes his living in experience design and has yet to find good biscuits in New York, but remains optimistic. He writes an ongoing series of essays about living as a Southerner in New York on Medium. His essay "Getting There" was featured in the recent launch of the Catapult website.
Twitter: @ThomasLS